We're actively adding to this page!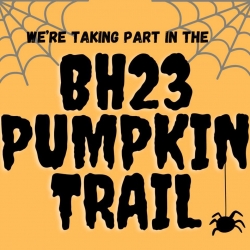 BH23 Pumpkin Trail – Christchurch, Dorset
https://www.facebook.com/bh23pumpkintrail/
In replacement of trick or treating this Halloween we are looking to create PUMPKIN TRAILS during the October half term by placing pictures of pumpkins in our windows (just like we did with the rainbows at the start of lockdown).
Parents & carers can then take their children, dressed up for a walk around the neighbourhood in search of pumpkins and delivering suitable rewards upon their finds. Either a sweetie in their basket at every one found or a different reward for however many found.
Check out the Facebook page above to access printables for you to display in your windows! Posters, pumpkin pictures & colouring sheets for the kiddies to create & display their own designs so stay tuned for those!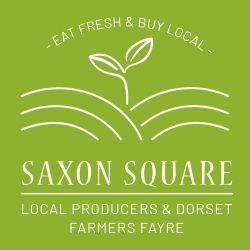 Saxon Square Local Producers & Dorset Farmers Fayre
https://www.facebook.com/SaxonSquareLocalProducers/
A brand new Local Producers and Dorset Farmers Fayre comes to Saxon Square on the 28th August putting Christchurch firmly on the map for all the foodie and buy local lovers out there.
Working with the two local organisations that represent our Dorset produced food and drink industry, Dorset Food and Drink and Dorset Farmers Market we will bring you a good quality local fayre that will be coming to you every 4th Friday in the month going forward (apart from December when it will be the 3rd Friday due to Christmas).
The Fayre will bring a range of wonderful artisan traders selling gin, cakes, olives, cheese, meats, fish , cider, plants along with local artists and producers bringing a range of hand crafted and hand make works.
If you'd like your event listed here, please get in touch